Current Statistics (Updated monthly)
Application Statistics: Overview (as of 31 October 2023)
Total Applications Submitted
1930
Completed New gTLD Program
(gTLD Delegated** - introduced into Internet)
1241
Applications Withdrawn
646
Applications that Will Not Proceed/Not Approved
39
Currently Proceeding through New gTLD Program*
4
| | |
| --- | --- |
| Contracting |   |
| Executed Registry Agreements (completed contracting) | 1255 |
| Registry Agreements with Specification 13 | 494 |
| Registry Agreements with Code of Conduct Exemption | 80 |
| In Contracting | 4 |
| | |
| --- | --- |
| Pre-Delegation Testing (PDT) |   |
| Passed PDT | 1253 |
**Breakdown: Delegation Statistics
Delegated gTLDs (Introduced into Internet)
1241

Select Subcategories of Delegated gTLDs

(NOTE: gTLDs may fall into more than one subcategory)

Community
56
Geographic
53
Internationalized Domain Names (IDNs)
97
gTLD Startup Statistics (as of 1 November 2023)
Sunrise
Completed
627
In Progress
1
Not Started
0
Claims
Completed
802
In Progress
176
Not Started
2
Please note: Registry Agreement and Delegated gTLD totals are not adjusted for TLDs that subsequently terminated their Registry Agreements and/or were removed from the root zone. In addition, Specification 13 and Code of Conduct Exemption totals are not adjusted if subsequently removed.
Get a status update on an individual application »
---
New gTLD Application Submission Statistics
The statistics in this section were calculated based on applications received by the 29 March 2012 deadline.
Application Breakdown by: Region | Type | String Similarity
Application Breakdown by Region
Statistics as of 13 June 2012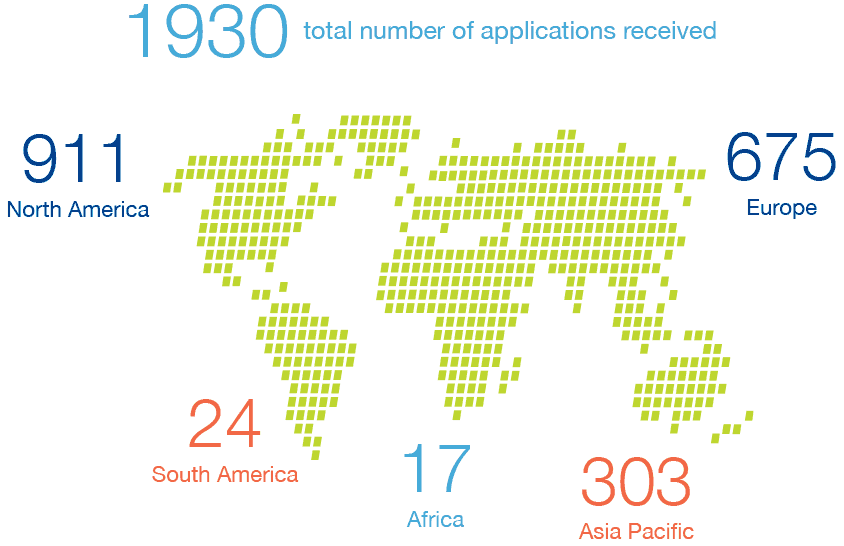 ---
Application Breakdown by Type
Statistics as of 13 June 2012
Application Totals
Community: 84
Geographic: 66
Internationalized Domain Names: 116

Total Scripts Represented: 12

Other: 1846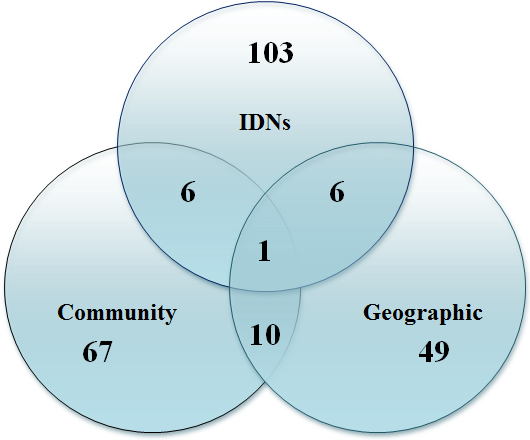 ---
Application Breakdown by String Similarity
Statistics as of 26 February 2013
Approximate Number of Unique Applied-for Strings: 1,400
Contention Sets

Exact Match: 230
(two or more applications for a string with same characters)
Confusingly Similar: 2

.hotels & .hoteis
.unicorn & .unicom

Applications in a Contention Set: 751