Spread the Word about the New gTLD Applicant Support Program
ARCHIVED
You Can Help Raise Awareness in Developing Economies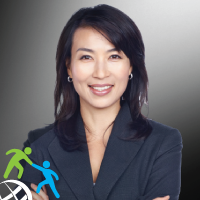 The Applicant Support Program (ASP) was designed primarily to reach people in developing economies who might want to apply for generic top-level domains that serve their communities. Many potential applicants are not aware of the New gTLD Program, nor the services and funding assistance available to them through the ASP.
You can use the power of your own personal connections, and of social media, to ensure that everyone who would want to know of the program learns about it. Here are two simple tools to help you raise awareness.
ASP Twibbon
Add our ASP Awareness twibbon to your Twitter and Facebook profile photos; then tweet to your followers, encouraging people from developing economies to investigate the program at our Applicant Support Program page.
The ASP twibbon is a graphic you apply to the corner of your profile photo, much as someone might apply a bumper sticker to a car. It's a visual symbol of your support for true TLD diversity.
If you choose to participate in the ASP twibbon campaign, we encourage you to apply the emblem to your Facebook and Twitter accounts, and to leave it on your profile photos through the end of 29 March 2012 – the last day the New gTLD Program accepts new registrations.
Apply the ASP Awareness twibbon.
ASP Quick Reference Code
A Quick Reference code is like a custom bar code. It requires a QR code reader on a smart phone (any one of many different free apps, such as those on this representative list). A person thus equipped can scan the code and, without having to memorize, spell, or type a URL, go immediately to the Applicant Support Program Page.
You can print the QR code to distribute to friends, or keep it on your phone for an acquaintance to scan with his or her own phone. This is a great tool for Internet users who can read English, but don't have an English keyboard: they can navigate to the ASP page with no typing.
The QR code leads readers to an explanation of the Applicant Support Program. You can view or print it right here.
With your participation during the final weeks before New gTLD registration closes, we can help more underfunded, public-spirited organizations apply for a TLD that will help their community. Thanks for your help.